365 Secure Pack
admin
Email stands at the core of many organisations nowadays and it's preferred by most as a solution to keep intouch with clients and partners worldwinde. The time a user spends writing and responding to emails has risen over the past years exponetialy. This wide spread use is what makes email the #1 threat factor for an organisation.
Here are some key challanges with user email data:
· 96% of the social attacks occur via email
· 68% of the breaches took months or longer to discover
· 20% of phish emails users click on within 5 mins
· 60% of the malicious domains are associated with spam campaigns
· 12 B $ has been the loss attributed to business email compromise since 2013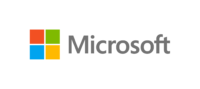 In their digital transformation journey, more and more customers start with moving their email service to the cloud. One of the leading providers of such services is Microsoft, with its acclaimed Exchange Online Service.
Exchange Online is an enterprise email solution that can be purchased as a standalone plan or included in some of the Microsoft 365 plans.
One of the most common questions when opting to move your emails to Exchange Online is "Can I rely on the built-in security capabilities in Office 365 or do I still need to run a 3rd party email security solution?" Exchange Online has built-in Anti-spam and Anti-malware functionalities but if you want to add extra layers of security like Advanced Threat Protection both for Exchange Online and the other Microsoft cloud solutions like Teams, OneDrive for Business and SharePoint Online, you must upgrade to an enterprise plan like Microsoft 365 Business Premium, E5 or Office 365 E5.
There are many areas in email security to consider: known malware recognition, unknown or suspect attachment handling, embedded URL handling, support for external threat intelligence and active content disarm and reconstruction. All these functions make meaningful differences in keeping the bad stuff out and your inboxes safe.
With 365 Secure Pack you get enterprise email service Microsoft Exchange Online with 50GB storage per mailbox + 50 GB online archive and enforced with the security provided by Kaspersky Security for Office 365 that helps you stop the spread of malicious software, phishing, ransomware, spam and business email compromise (BEC) and requires no high-tech skills. Kaspersky Security for Office 365 is with 20% more effective than Microsoft's own built-in protection with 99.6% anti-malware detection rate. 365 Secure Pack gives you an all-in-one protection for all the main communication and collaboration services of the Microsoft 365 suite (Exchange Online, Teams, OneDrive for Business and SharePoint Online).
When considering the GDPR compliance, you need to know that both customer emails and files and quarantined email and files are stored on the customer's side (in Microsoft Datacenter).
| | | | |
| --- | --- | --- | --- |
| Offer Display Name |  ERP Price*/user/year | Minimum order | Total ERP Price/year |
| 365 Secure Pack (10-49 users) | € 68.35 | 10 | € 683.50 |
| 365 Secure Pack (50-149 users) | € 65.91 | 50 | € 3,295.50 |
| 365 Secure Pack (150-300 users) | € 63.55 | 150 | € 9,532.50 |
*ERP Price, Estimated Retail Price
** For more than 300 user licenses other prices will apply.
*** For an additional cost we ca provide implementing services + training. Ask us for details.
The solution 365 Secure Pack includes:
Licenses:
Microsoft 365 Business Basic
Kaspersky Security for Microsoft Office 365 European Edition
Terms and conditions may apply.